I initially picked up Mr Roosevelt to watch so that I could see Noel Wells naked. What can I say? I have simple needs, and they usually involve boobs, which makes the fact that I live in the internet era quite serendipitous. But watching Mr Roosevelt was itself also quite serendipitous because I got a whole lot more out of it that seeing Noel Wells nude. First of all, she doesn't just have one nude scene; she has multiple. Secondly there was also a nude scene by Daniella Pineda, which probably could have saved Netflix's Cowboy Bebop adaptation, but that's another story. Thirdly, the nudity was actually surprisingly long, considering Mr Roosevelt is not a lewd movie or a titty film by design. But fourthly and finally, I actually really enjoyed the movie. It's true. I didn't fast-forward to skip right to the nude scenes even once.
It's easy to get jaded by the film industry, with every movie following the same formula, being written by the same handful of writers, starring the same revolving door of manufactured stars. Mr Roosevelt suffered none of those ills. What I got from it, far beyond my original goal of tracking down the only Noel Wells nude scenes in existence, was a movie that was well-written, well-acted, authentically funny, and just all-round authentic. The nudity is just a bonus. A great bonus, but a bonus nonetheless. And incidentally, I use this movie as yet another example of female writers and directors being responsible for some of the best nude scenes in film and television. We'd explored this point earlier with Emily Mortimer's incredible nude scenes in Nicole Holofcener's Lovely & Amazing and then before that with the stellar nude scenes from Anna Maxwell Martin, Claire Foy and Anna Wilson-Jones in Paula Milne's BBC production, The Night Watch.
The most satisfying part of the Noel Wells nude scenes in Mr Roosevelt is that the female writer and director in question is Noel Wells herself. Debut directing her own debut nude scene in her film writing debut is truly offering it all to the world, and the world is thankful. Or I am, anyway. And so is my wang, even if it is a bit raw from multi-rounding this one. So worth it, though. Stamina loss is temporary. Boobs are forever.
The first time we see Noel Wells topless in Mr Roosevelt is when she goes out to a swimming hole somewhere around Austin with a group of newly-met friends. Said friends all get undressed down to their bikinis and then take their bikini tops off almost immediately, because why not add an extra step? Emily, Noel's character, looks uncomfortable, but peer pressure kicks in, and she takes her top off… until she gets offered to take a hit of a crack pipe in exchange for putting her top back on. But not so fast, for mere minutes later, cause for celebration makes her rip her bikini top right off, and she spends the rest of the scene with her boobs out. Glorious.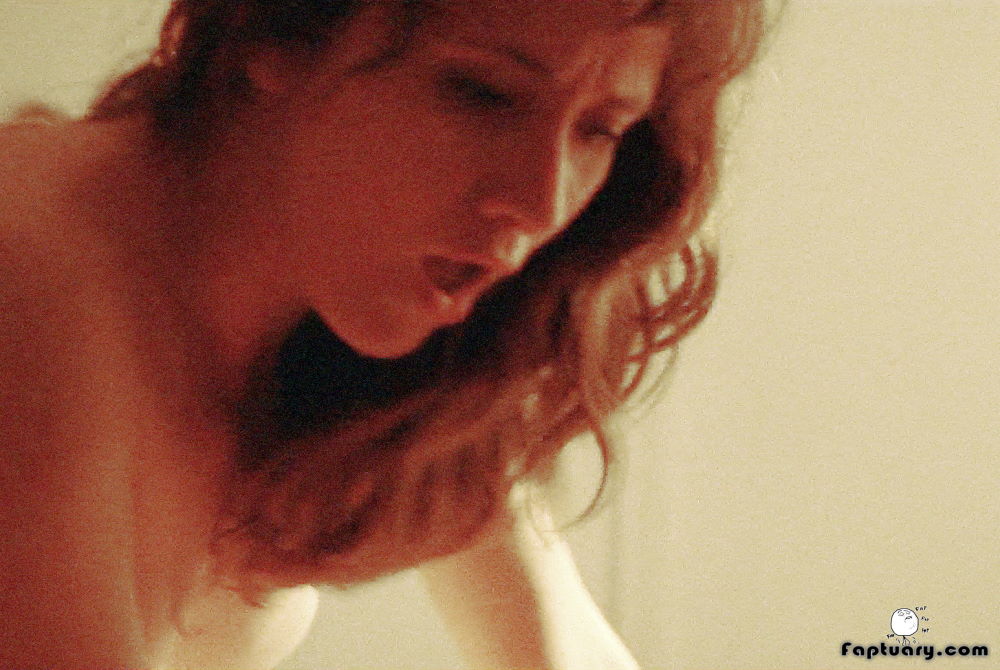 Toward the end of the movie, we see some nippage and plenty of sideboob from Noel Wells one last time during a sex scene. The flashes were too quick and the angles too stark for these bits to be big league fap material, but they do make for a nice dessert to finish the nudity phase of the movie off. All in all, I give the movie a solid masturb8 out of 8 for many reasons, one of which is that, as I write, this is still the only feature in which we can see both Daniella Pineda and Noel Wells naked. And just to be clear, I don't mean that it's the only movie that we can see them both naked at the same time (although, incidentally, we do); I mean that both actresses have no other nude scenes in existence. Combine that fact with it sharing a name with two presidents, and I think Mr Roosevelt is a clear candidate for preservation in the Library of Congress.