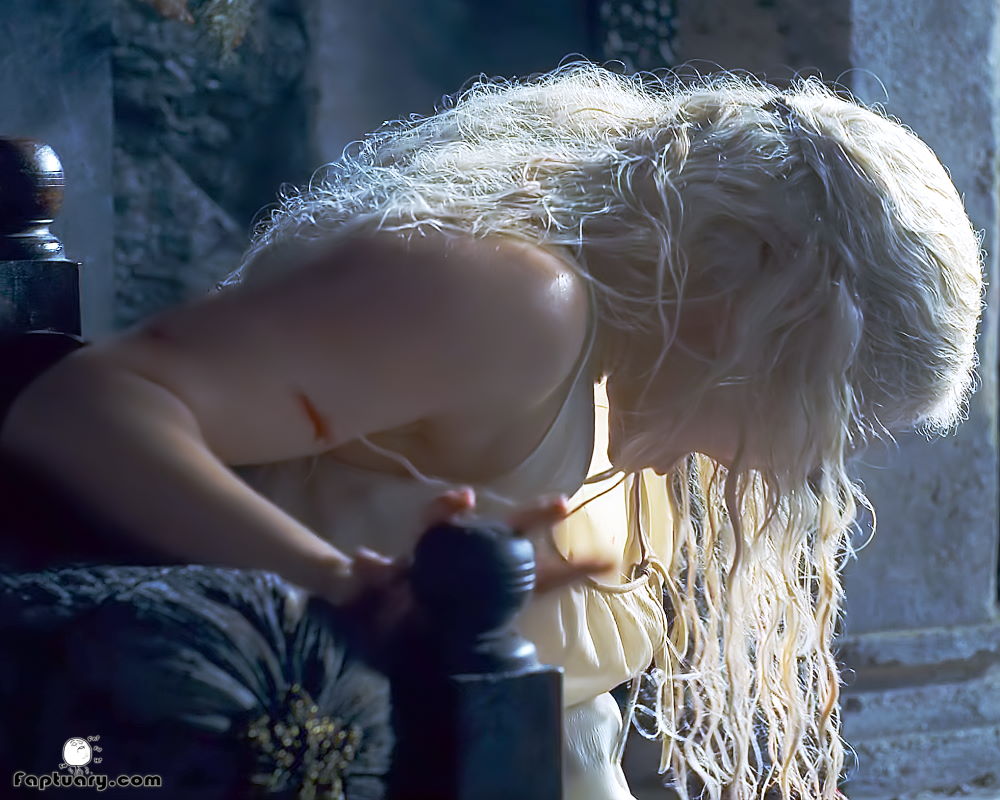 The season finale of House of the Dragon aired last night, and I almost thought that we had been robbed of our opportunity to see Emma D'Arcy naked. In fact, even as I watched the episode and even as I finished the episode, I continued to think that. I tossed back and forth in my head whether it was worth covering the scenes of her boobs bouncing behind the thin fabric of her see-through robe, nipples poking through it regally, since it wasn't a true nude scene. In the end, I'm glad I did. Why? Because it turns out that there is exactly one single frame in the episode in which we honestly get a shot – or, indeed, a literal frame – of Emma D'Arcy nude.
For those who haven't seen the episode, it contains multiple spaced out shots within the first fifteen minutes or so of the English actress' Rhaenyra Targaryen pacing around, sweaty as hell, and wearing a white undergarment made of a fabric that is either thin enough or wet enough to let a fair bit of light through. There's a sort of sundress effect with it, where you can see the clear outline of her boobs bouncing around and the relief of her nips even though there is material between her body and the camera. Not bad, but I obviously don't need to stress that this is nowhere near the level of nudity we're so used to from House of the Dragon's predecessor Game of Thrones in terms of gratuitousness or graphicness (graphicality? graphictude?).
The shot in which we get our honest-to-God Emma D'Arcy nude scene is one of the ones in which the camera is giving us a bit of a downblouse and Rhaenyra is shifting around a bit. Prime recipe for a nipslip, obviously, and that's exactly what we got. This actually makes for a nice wraparound, because of the only two nude scenes we got from House of the Dragon before this, one was by Milly Alcock, who plays the younger Rhaenyra Targaryen, and very well, I must say. That linked scene was that actress' nude debut, and as it happens, the scene in this post is Emma's. Here's Emma D'Arcy naked in the Season 1 finale of House of the Dragon.