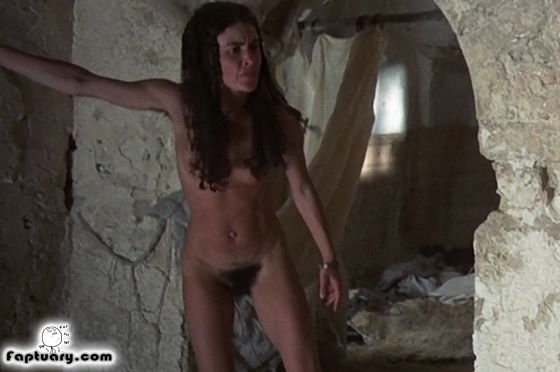 This is a revived post from the faptuary.net days. Click here for what this means. Information below may be neither current nor intelligent.
Original post: May 5, 2012
Monty Python are known for their unabashed inclusion of male nudity in their features, but once in a blue moon, they decide to mix the sausage fest up a bit by including a girl. In Life of Brian, the 1979 film starring the late Graham Chapman as a Roman-era Jew mistaken for a messiah, the actress is Sue Jones-Davies in the role of "Judith Iscariot," whom we would certainly forget about were it not for this bushy full-frontal scene, one of the later examples before pubic grooming became the norm (though we can certainly take this moment to praise the lovely Sasha Grey for her efforts in bringing it back).
Well, to be honest, the scene didn't help her much either. Her career after the film could be categorized as somewhere between uninspiring and non-existent. Nonetheless, she has left a grand legacy to look back on with it, at least more so than with her prior stint as a mayor of a small Welsh market town. No, seriously.
The clip and a few caps are available below in splendid 1080p resolution from the Blu-ray release.